FLUVIAL Single Sided Banner
---

please select your banner from the selection below

cyanotype photography
100% cotton ripstop Ffabric
steel grommets
approx 54" x 66"

This product is a truly one-of-a-kind artwork, handmade with fabric banners from a public artwork, "FLUVIAL", a stream of blue banners that wove along Honey Creek in the Driftless Region of Southwest Wisconsin as part of the 2020 Farm/Art DTour. Each banner is a handmade artwork, and completely unique. We created the bright blue banners with a cyanotype photographic process, weaving together water, light, and story through the imprints. In order to tell this story, we collected stories from folks with roots in the region, exploring the agricultural, personal and spiritual histories of the land. We collected materials from old equipment to plants growing on the site and along the roadways.


---
Available Banners

︎ 7B
"Neighbors that were miles away not a few feet. Going to neighbors homes and talking for hours about nothing. Having said neighbors feed you a meal. 'Cause they were lonely."
︎ 13A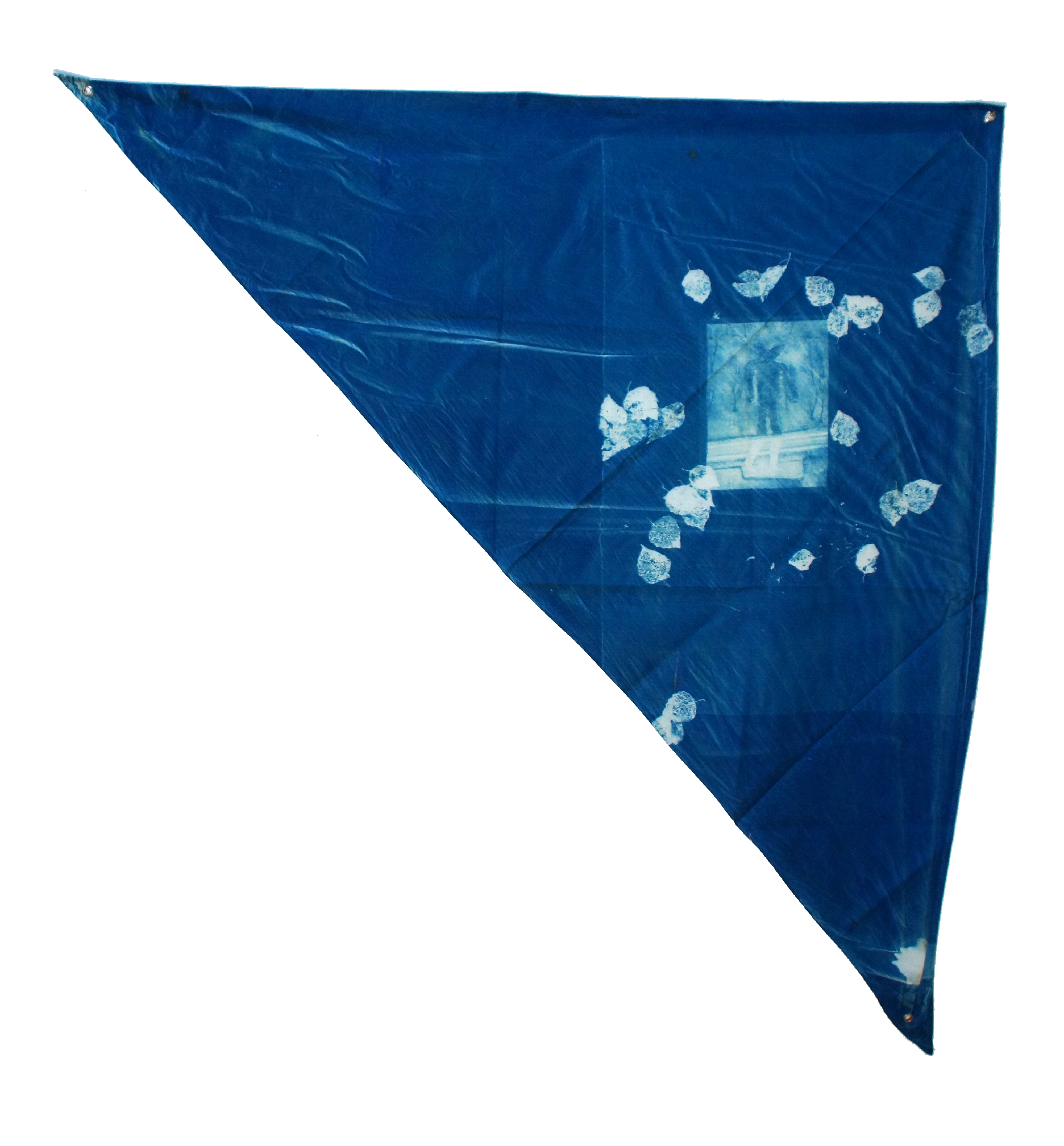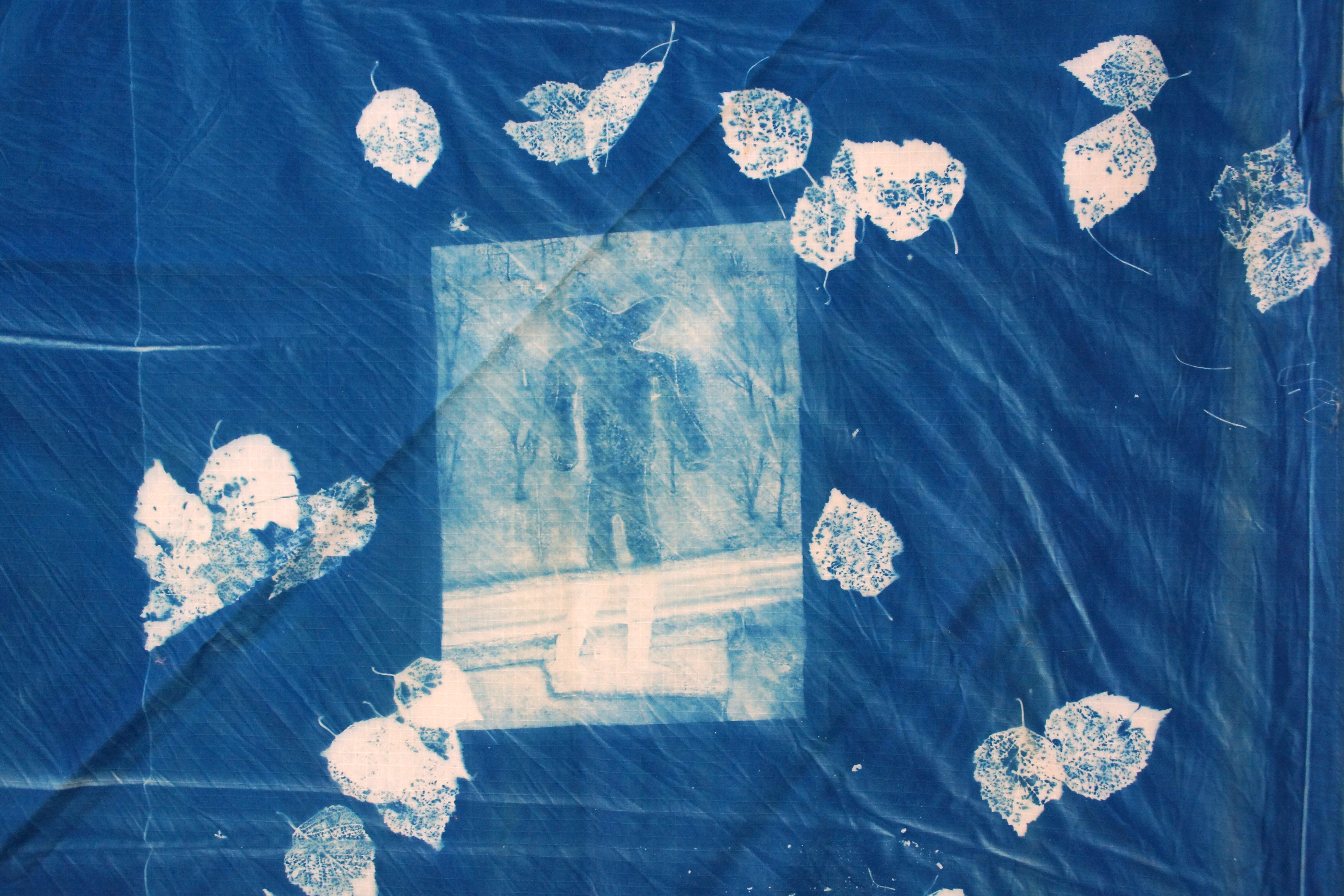 ︎ 16B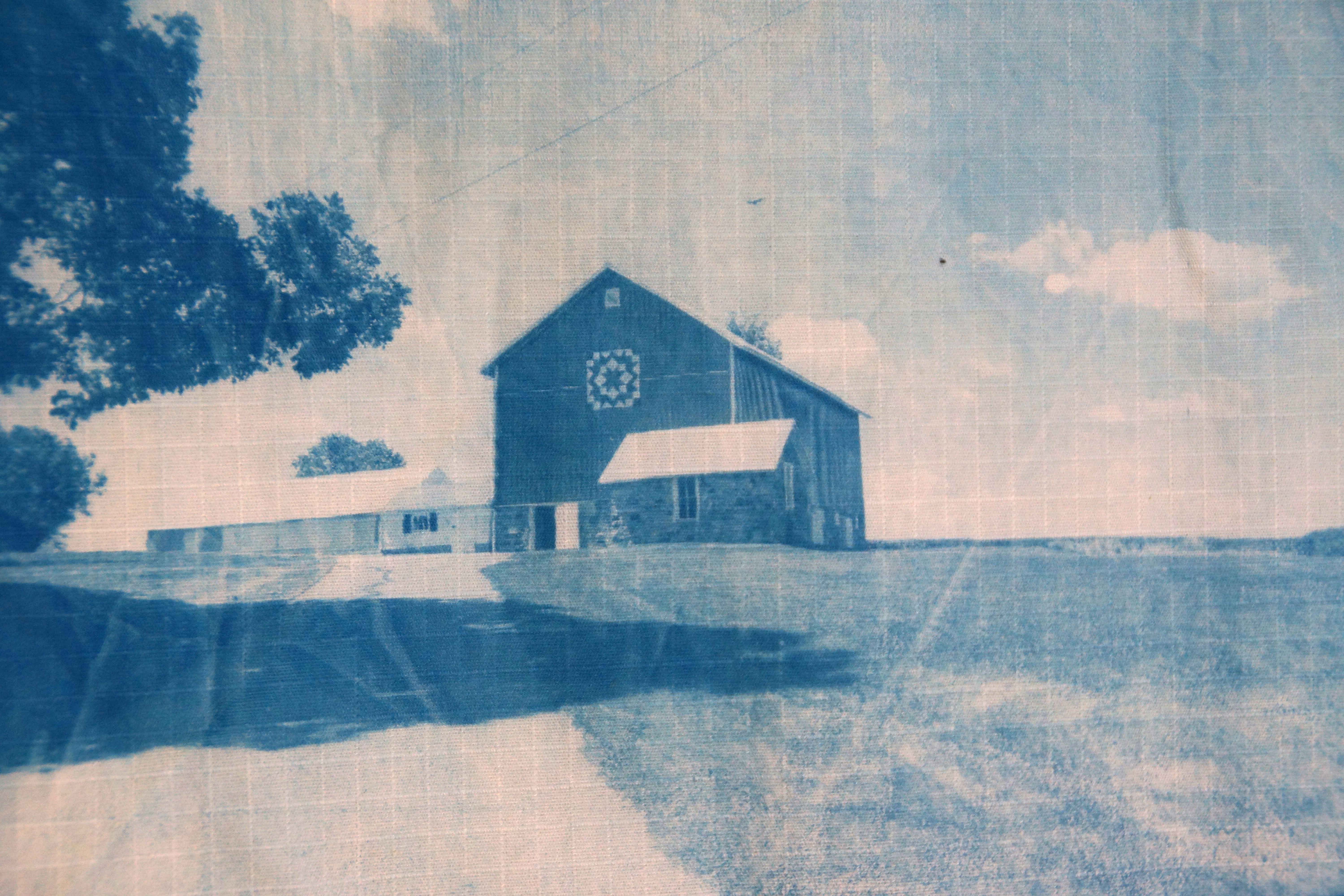 "I love the land and the feel of walking on the soil. I usually look down when I walk, looking at the grasses and ground and any other life that may be scurrying about."
︎ 22A
"Grandpa had a great singing voice and I can still hear him from the men's side of the church."
︎ 30A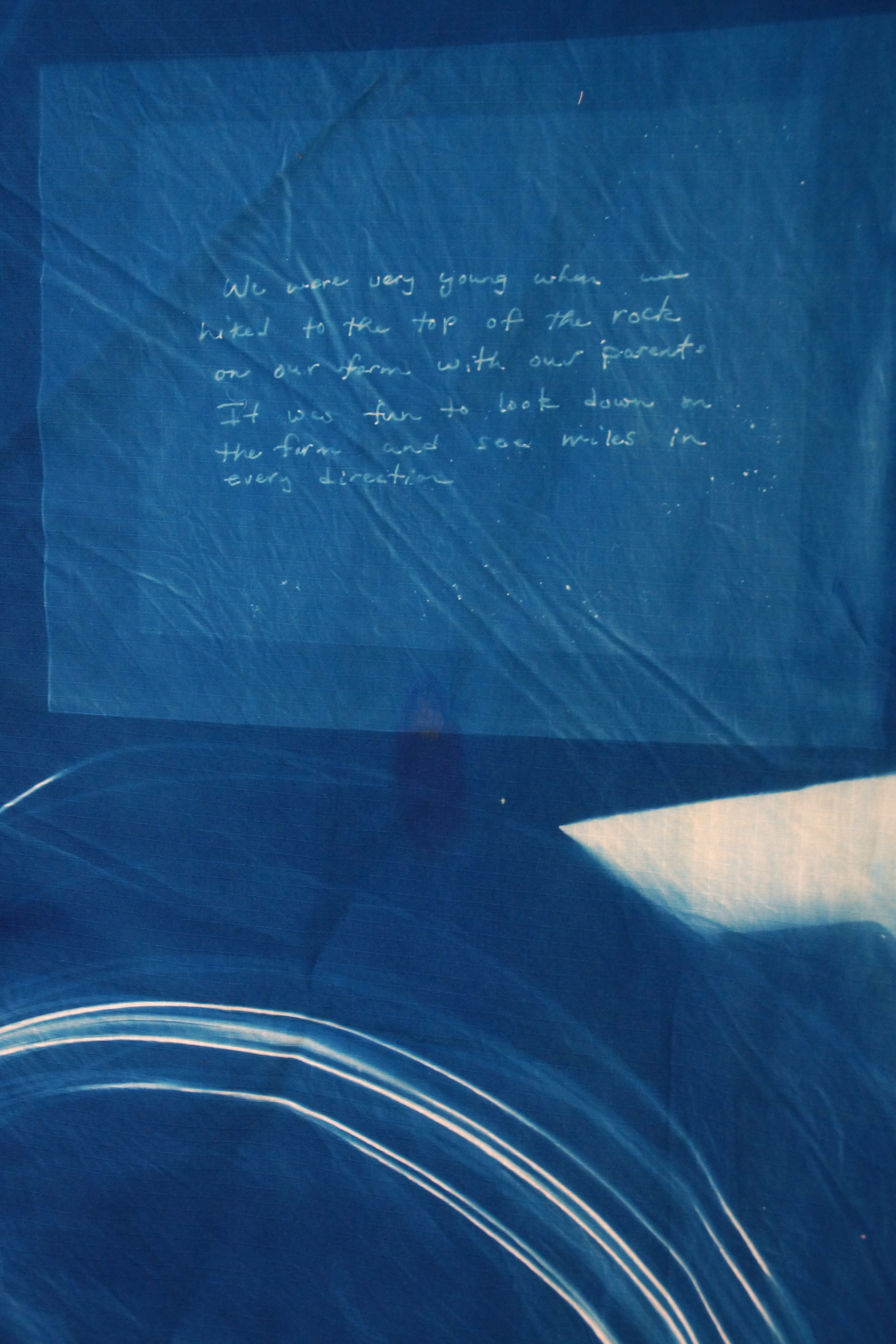 "We were very young when we hiked to the top of the rock on our farm with our parents. It was fun to look down in the farmland 200 miles in every direction."
︎ 35B
"My great great grandmother, Minnie Greywolf Littlebear, when she got married they arranged it and she moved in with my great great grandfather. When she was young she was kidnapped and went to a boarding school in Decorah… cultural genocide. She ended up escaping and she ended up back home but she had been abused, they had cut her hair, wouldn't let her speak that language, that kind of thing. She's the one who gave me my indian name. And she never spoke another word of english after she left the boarding school."
︎ 41B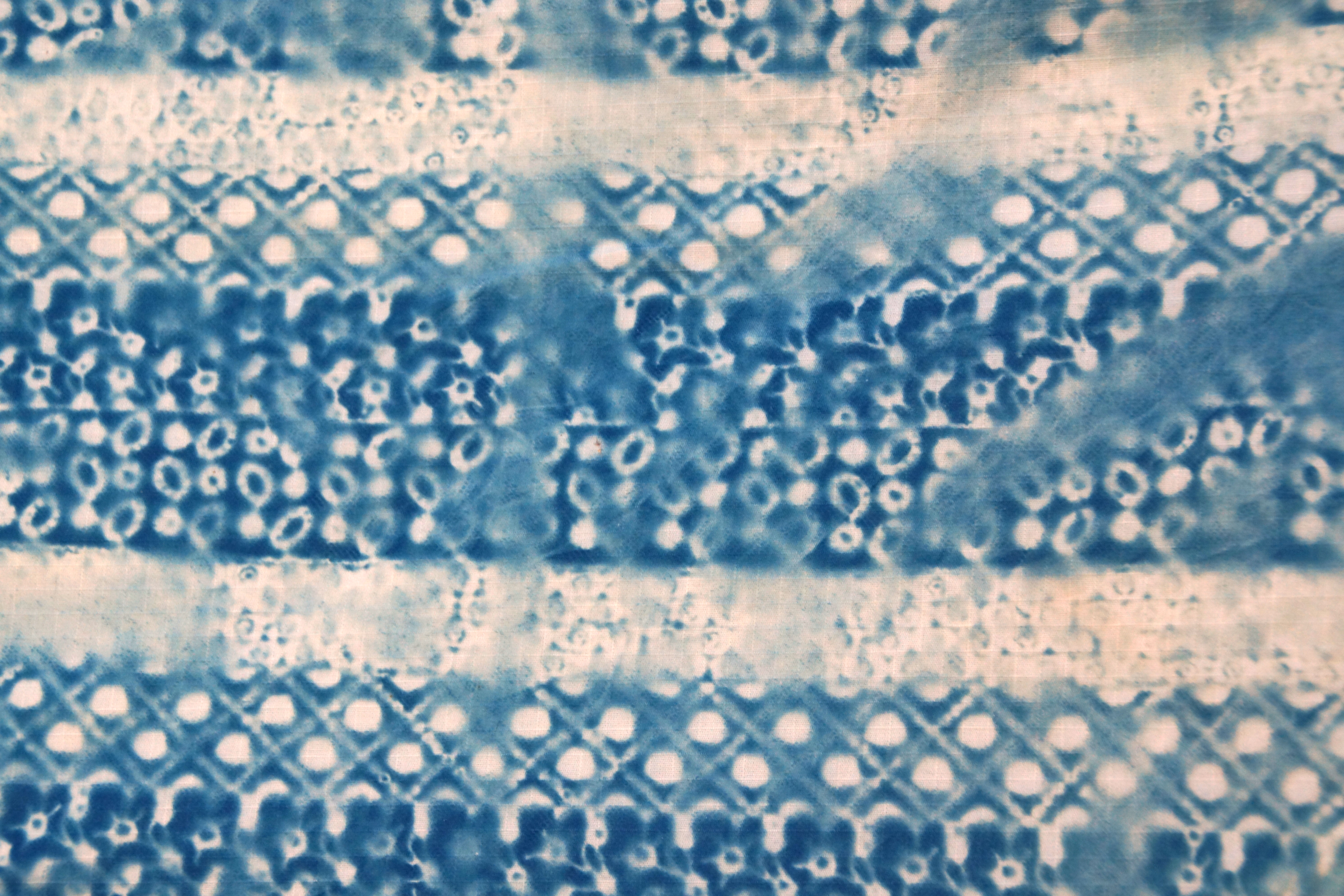 "Every year on the anniversary of their death we meet for an all-night prayer service for four years after."
︎ 48B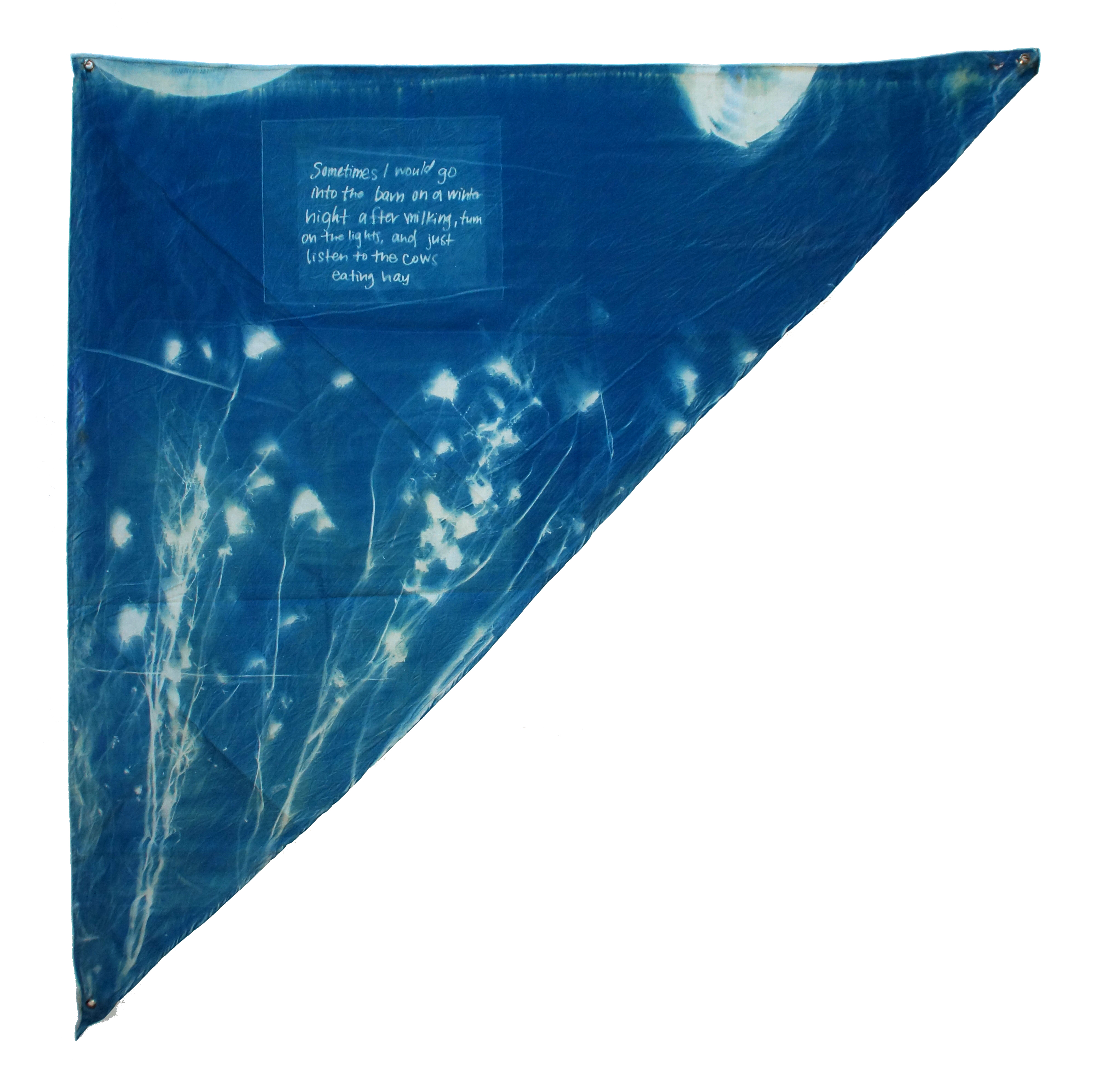 "Sometimes I would go into the barn on a winter night after milking, turn on the lights, an djust listen to the cows eating hay"




︎ 55A
"My Dad still favored the outhouse"
︎ 58B
"Handmade soap was made from tal and lye."
︎ 59B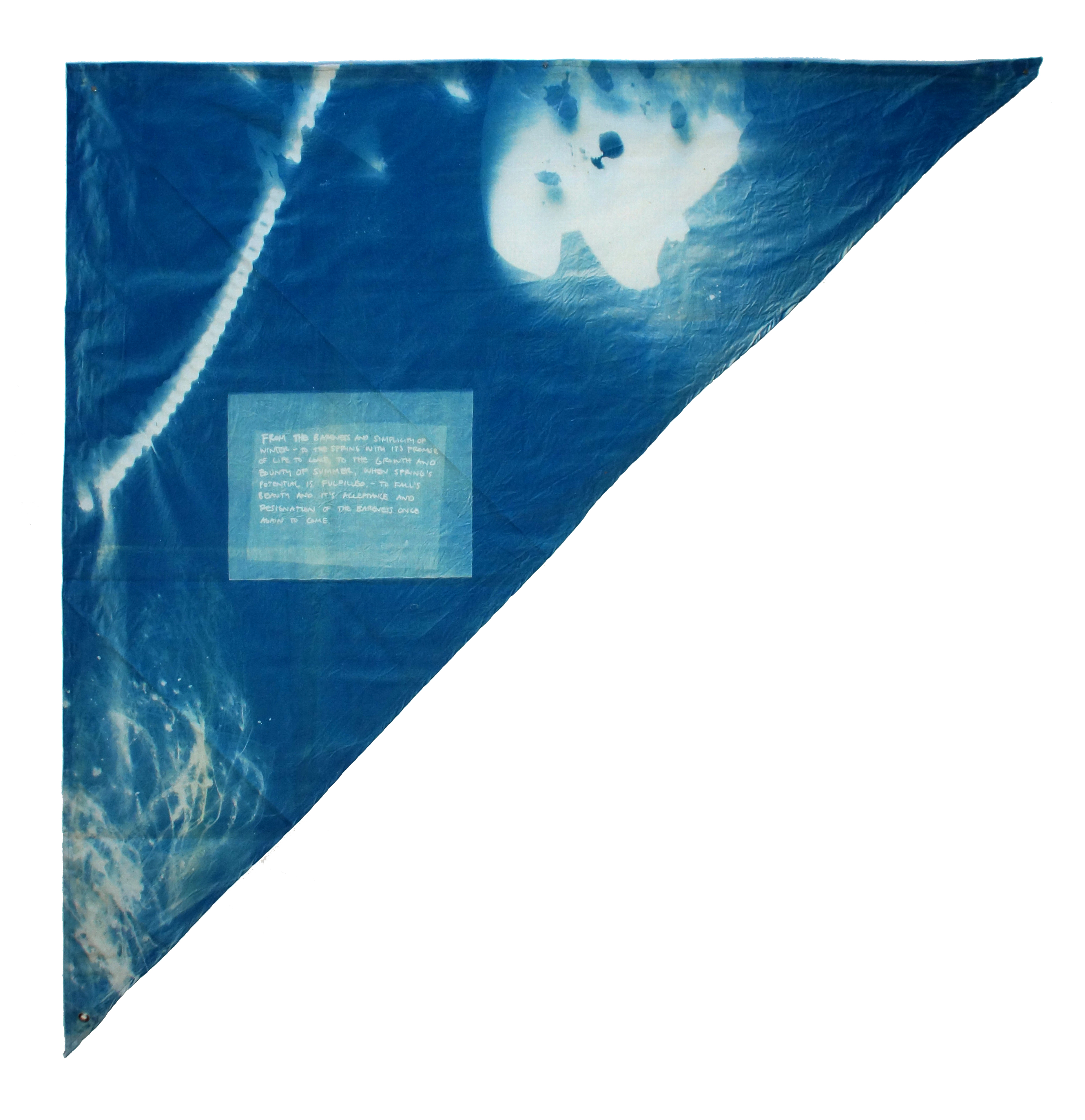 "from the bareness and simplicity of Winter – to Spring with its promise of life to come, to the growth and bounty of Summer, when Spring's potential is fulfilled, - to Fall's beauty and its acceptance and resignation of the bareness once again to come"