abundance among us

ResLab
2021


"abundance among us" opened space for intergenerational gatherings in Mary Soo Hoo Park, a park in Boston's Chinatown named after community advocate Mary Soo Hoo. In collaboration, Cass, a Chinatown resident, and I designed a space to welcome folks of all ages by creating functional art that specifically considers the needs of youth and families.

Cass shared "The dragon is an auspicious animal from Chinese mythology, holding the most supreme status in Chinese people's minds and also representing the power of coming together. Through this Chinese dragon artwork, I hope to rerepresent a happy scene of Chinatown united in solidarity, harmonious families, and to co-exist with other ethnic groups."

As folks gather around a long, meandering table, a golden dragon evokes the group's strength. With a tiered design that scales down to a child-sized table, children and elders could eat at the same table. The work emphasizes how important all community members are to that strength, regardless of their age. Drawing sessions at the table invited community members to illustrate their ideas of abundance. When gathered together to share a meal, have a conversation, draw or play, the power of the community was on display.




---
making abundance among us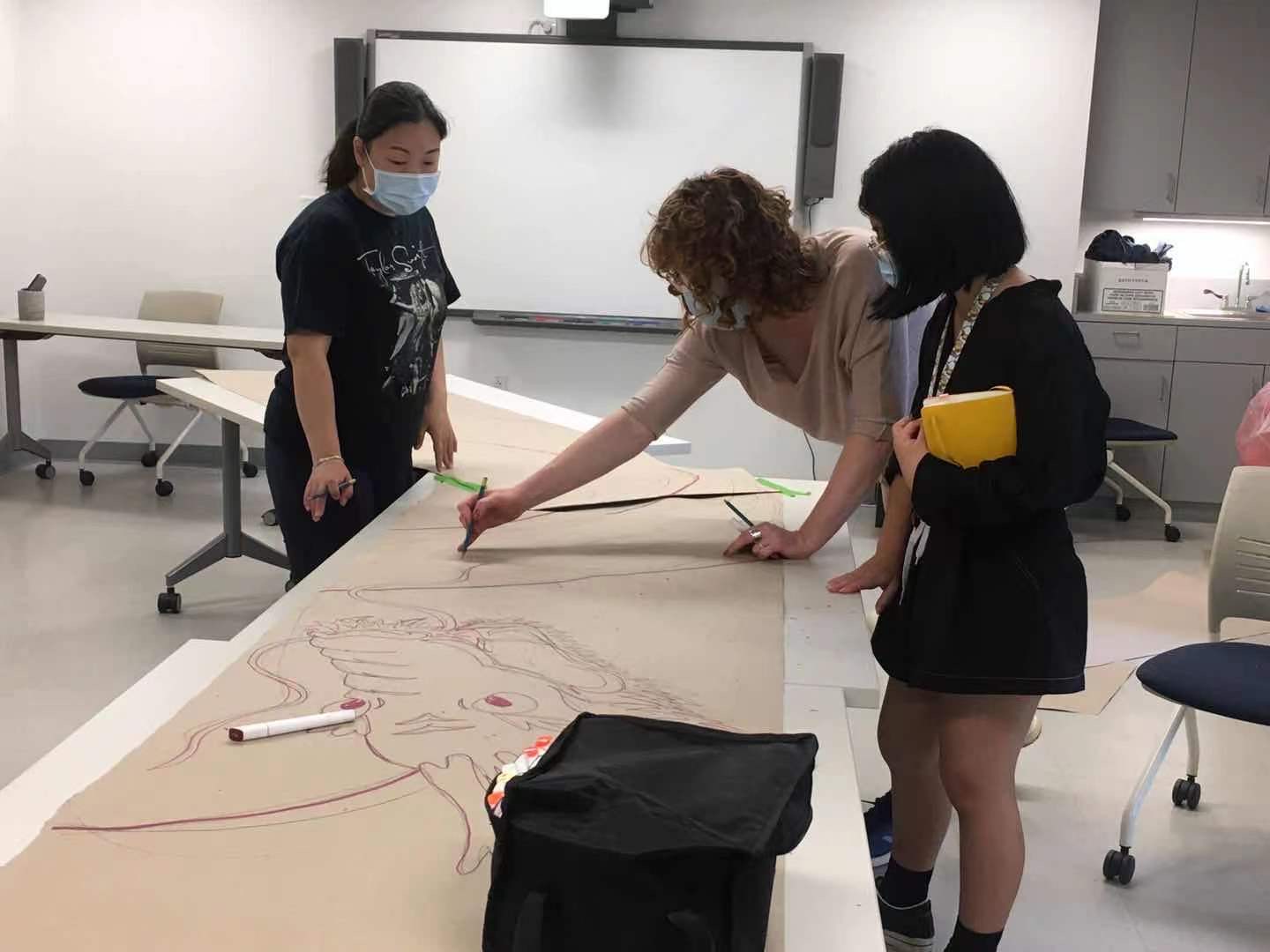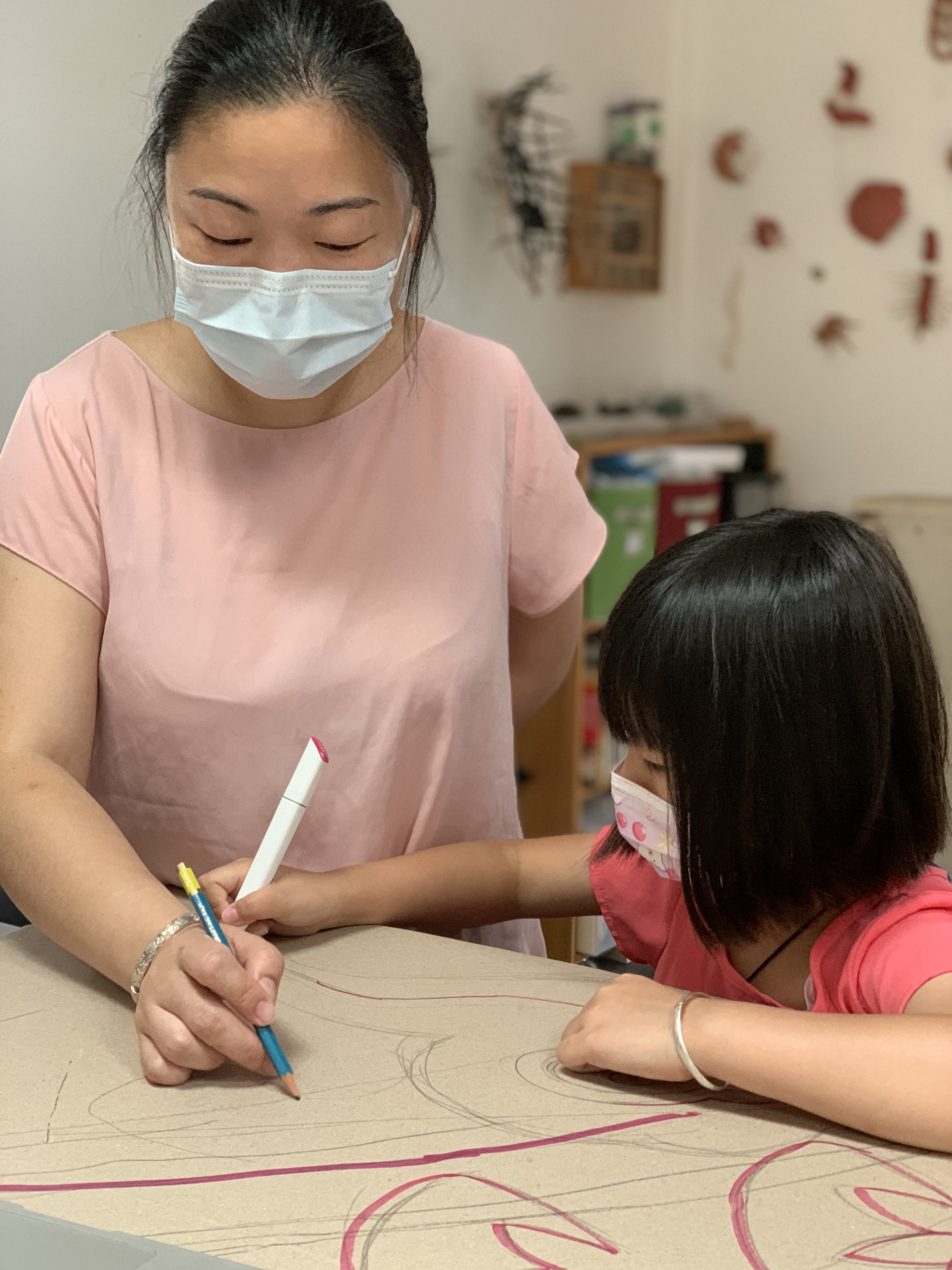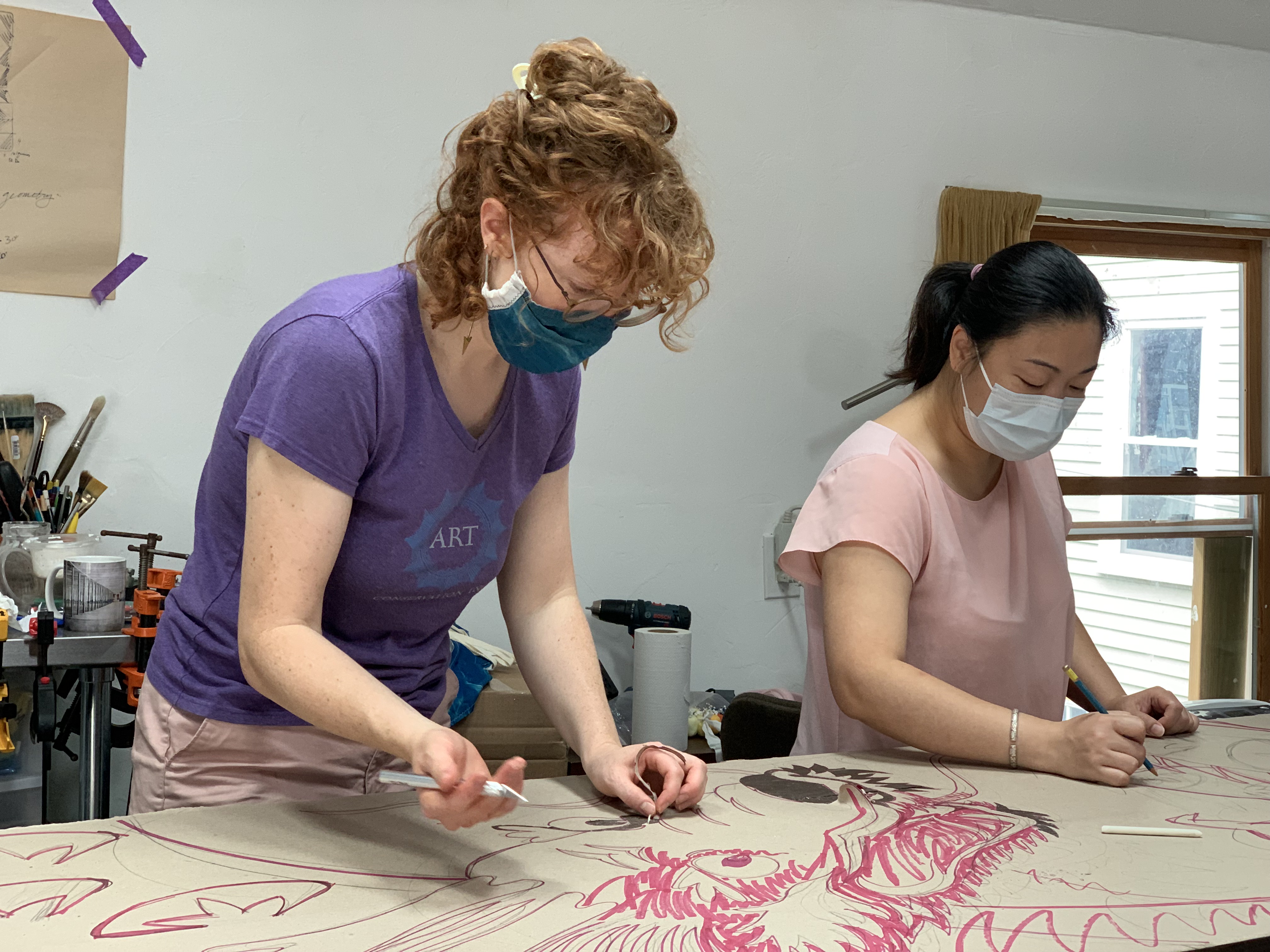 Many of the steps involved with creating all the ResLab pieces were documented by QingQing, the ResLab intern who collaborated with Cass and I and and also provided interpretation for our meetings. You can read stories about the program here.