making
Cass shared:


在疫情期间,我很荣幸地参与了Sheila的艺术创作活动。这段时间里我们一起开会、讨论、制作。Sheila 一直耐心地、热情地用她专业的意见和知识,让我了解、参与作品创作过程。她用心地去了解环境历史、当地文化,把艺术品与这些结合起来,最终创作了一个让居民非常喜欢的作品。甚至,主办单位还延长了作品的展示时间。我和孩子非常高兴一起参与了Sheila 的作品制作,让我们了解到一个艺术品的创作:不简单!她也成为了我女儿的榜样:希望可以像Sheila 一样创作出美好的作品。

During the pandemic, I was honored to make artwork with Sheila. During this time, we met, discussed, and made it together. Sheila has been patiently and enthusiastically using her professional opinions and knowledge to let me understand and participate in the work creation process. She tried to understand the environmental history and local culture, combined the art with these, and finally created a artwork that the residents like very much. The organizers even extended the display time of the artwork. My child and I were very happy to participate in the production of Sheila works, and let us understand the creation of a work of art: it is not simple! She also became a model for my daughter: hoping to create beautiful artworks like Sheila.

Learn more: Residence Lab 2021
Design
Through numerous gatherings of the entire program cohort, we collectively reimagined Chinatown, learned the context of the site, and reimagined how we could create the site. Through an iterative design process, Cass and I determined to create a functional artwork, clad with a golden dragon.
Fabrication
Cass determined a dragon was an essential symbol for strength for the project. She drew the dragon and through numerous site visits, created a stencil with her daughter with the support of our interpreter, QingQing.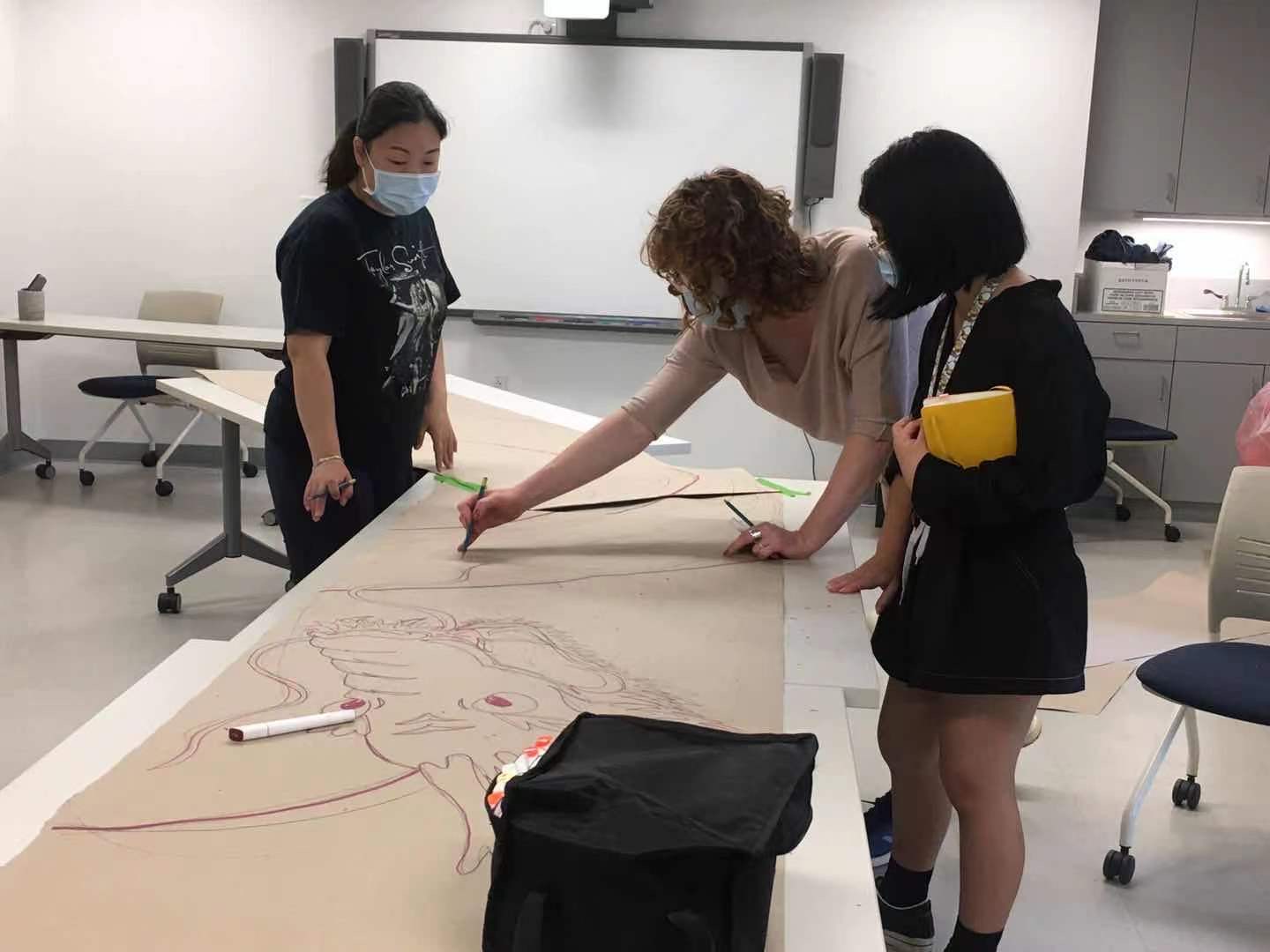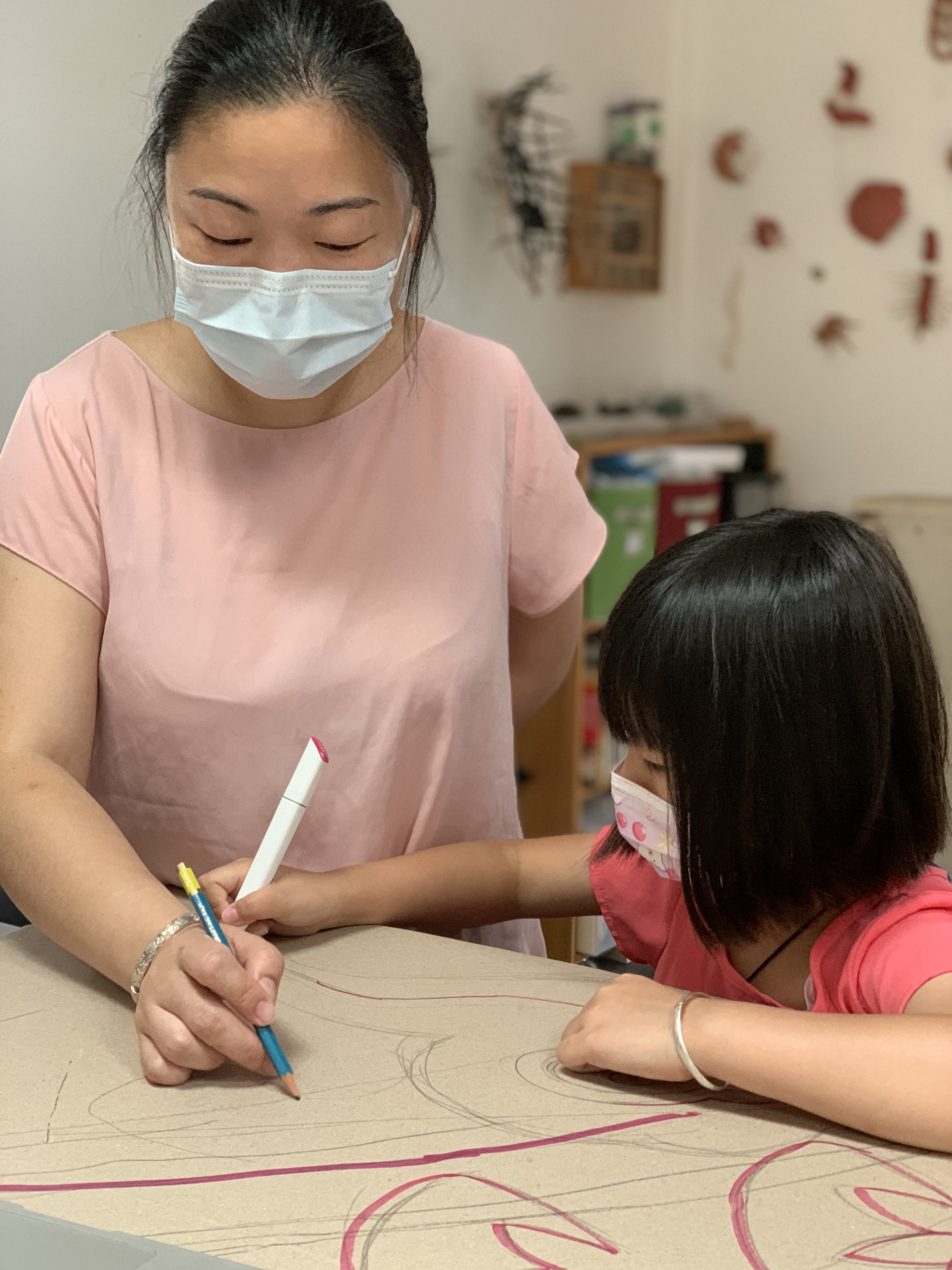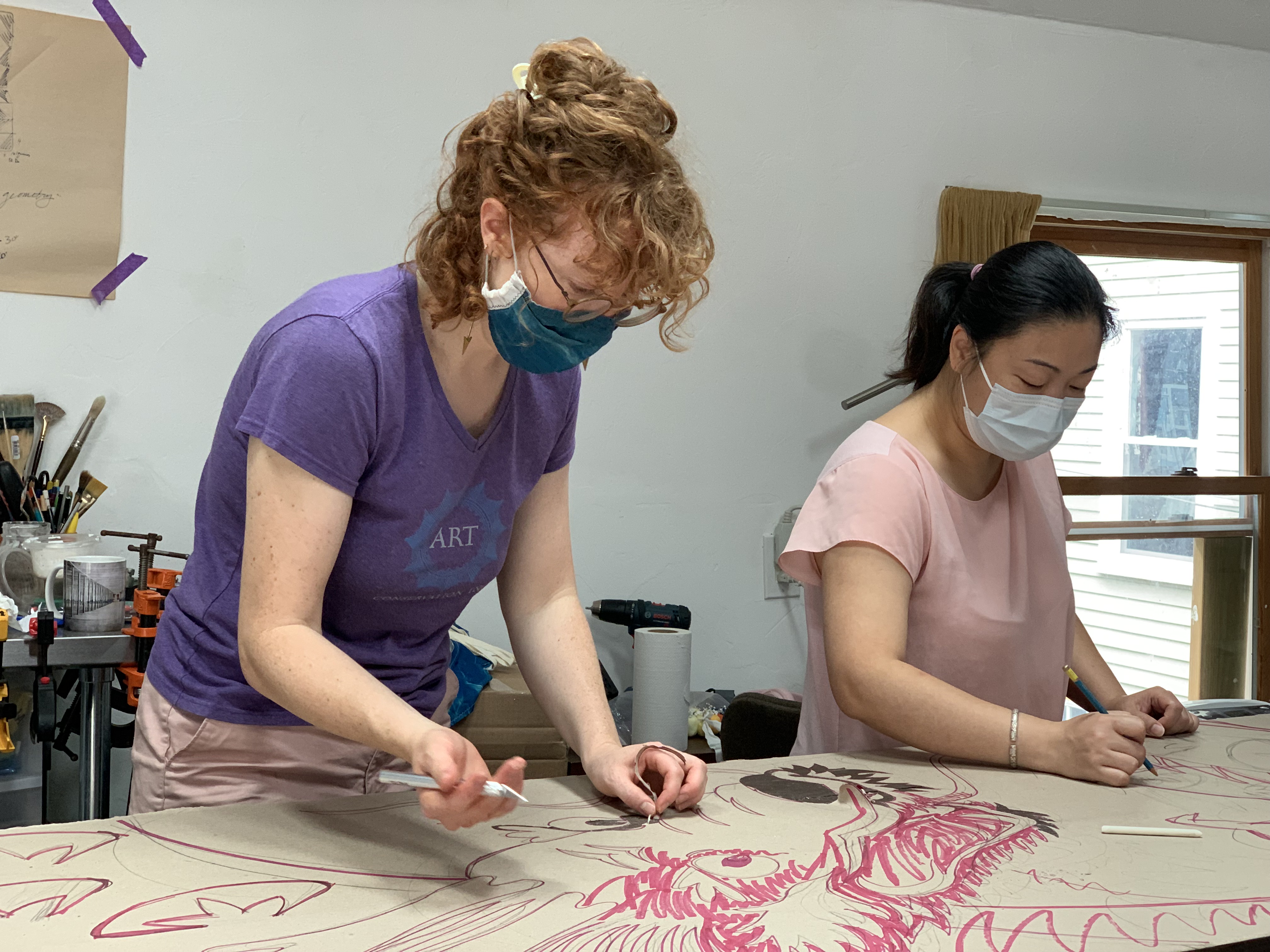 Installation
The entire team came together, to install the table, learning to utilize tools like drills and finalizing the stencil.